Owned content is internally created content by a company, which can typically found on their website.
Within Fuel, a company's owned content can be found on their company profile, giving you insight to their messaging, what topics it prioritizes and how frequently it creates content. Content is listed chronologically with the ability to share it via your own social media channels. It is also listed within a Watchlist and the favorite Watchlists update feed.
Owned Content can be found within the Strength of Voice tab of a company profile should list its written content posts (blogposts, announcements etc) posted to its blog/content feed on its website. The most recent four posts are displayed, with the option to click "view more" and see a more in-depth roll of historical posts by the company.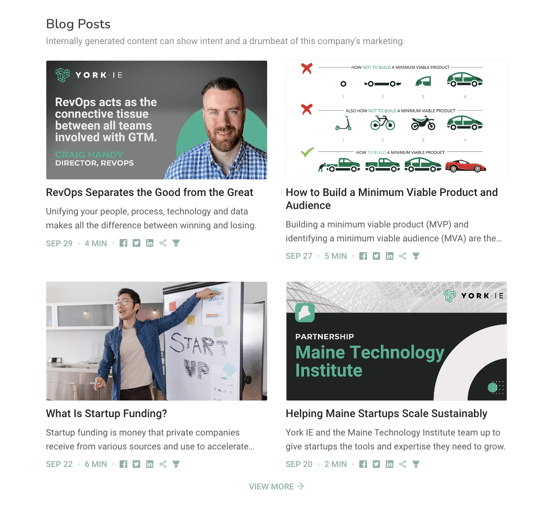 Looking at a company profile without owned content, but you know that is should? Let us know!