Fuel offers several options for plans based around your usage and needs.
Upgrading your Fuel plan can be done via your user profile. To access, click on your profile photo in the upper right, select profile, then the Billing tab on your profile itself.
Select the plan that works best for your needs (for Individual plus, also select monthly or annual billing terms). Once a plan has been chosen you will be taken to a Stripe checkout screen where you will be prompted.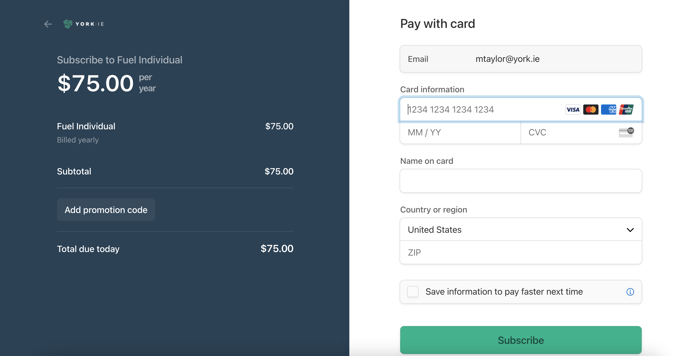 If upgrading from Individual to Individual Plus, the prorated balance of what was paid for the Individual plan will be applied towards the new plan (if applicable). In the case of selecting monthly billing terms, if the prorated balance is more than the plan would charge at change, your account will have the difference applied to it as a credit.
Upon successfully upgrading you will be thanked for your purchase, and will receive a confirmation email as well.