To change or cancel an existing plan, click on your profile photo in the upper right and select "Billing"
Plan Change
To make a change to an existing plan, click on your profile photo in the upper right, select billing, then the account you would like to adjust.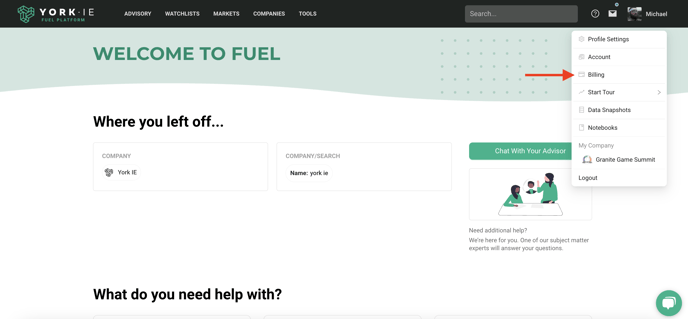 Click on "View Payments & Invoices"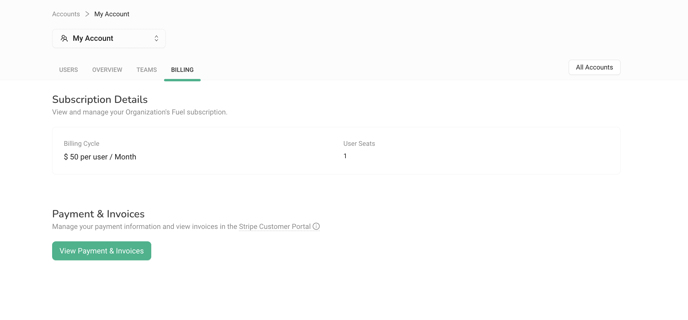 Then click on "Cancel Plan"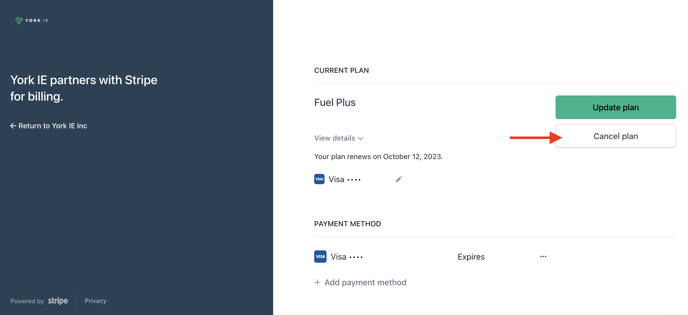 Before you can can downgrade from a paid-tier plan, you will need to delete any watchlists that would put you over the limit of the plan you are looking to change to.
Once your change request has been confirmed, you will continue to have access to all the features of your previous plan until the end of its billing cycle. At that point your plan will revert to a free user plan. Access to Fuel Plus plan features will no longer be available to free user accounts, and any watchlists over the current plan limit will not be accessible.
Cancellation
When selecting the Free Plan option, you are effectively cancelling paid services by stopping future payment installations of your previous plan. You will still have access to your Fuel account and all features associated with your newly chosen plan starting at the end of the current billing cycle of the plan you changed from.
If you are looking to close your Fuel account in full, you will need to contact Fuel customer support. Support can be contacted by chat, email or the Fuel support page.