Featured markets are popular markets among Fuel users that companies fall into.
Featured markets are part of the Markets landing page can be found by clicking on Markets tab in the top navigation menu. Here you will find prominent industry markets that are popular amongst Fuel users which many startups identify and align with. Featured markets in Fuel dynamically change based on Fuel users' watchlists.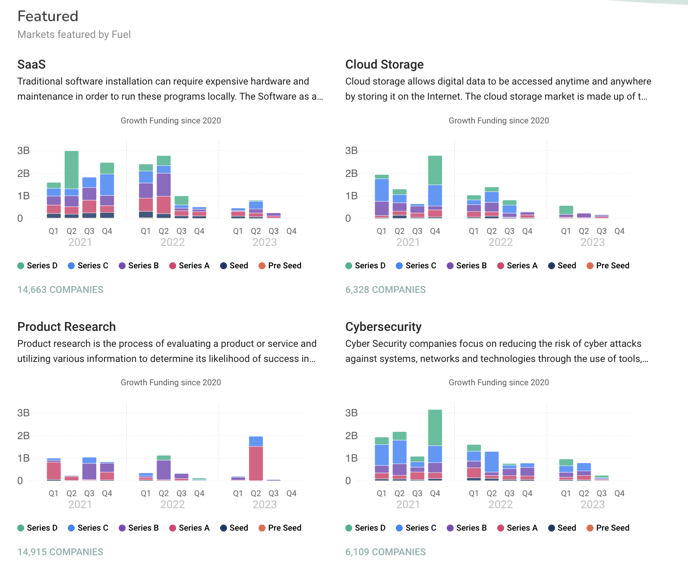 Looking for a market that isn't featured? You can search for it using the Search Markets quick search!