When joining a new workspace, you may need or want to move existing watchlists from your personal/another workspace to the new one.
To migrate a watchlist, begin by opening the watchlist in question, followed by clicking the

Edit Settings menu in the upper right of the watchlist.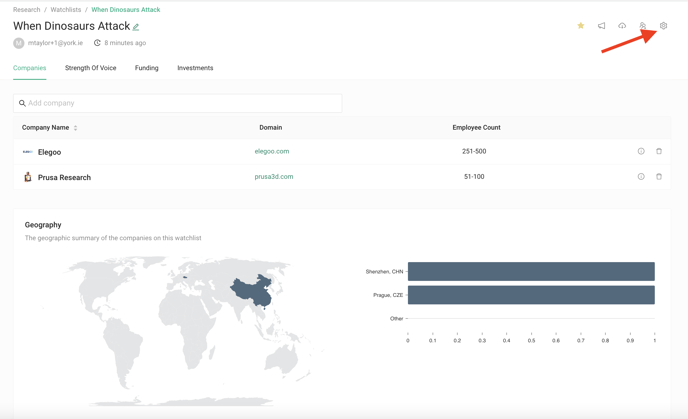 A dashboard will slide out giving you several options. The Workspace option will allow for you to change which workspace the watchlist is associated with. Click on the arrow in the right of the box to find a dropdown menu. Select which workspace you would like to migrate to, as well as assigning it to a team if desired, followed by the green Update Watchlist button.
Note - when moving a watchlist to a new workspace will give access to all other members of the workspace. If you would rather keep it private the Private Watchlist option when toggled will only allow for you to view it.